Meet Our President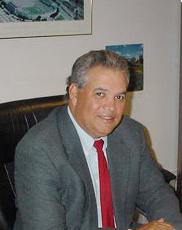 President of Seal-Tight Protective Services, William Rodriguez is an expert in security management and operations. His experience spans over twenty-nine years serving the security intelligence industry. He has consulted in the aviation, freight forwarding, electronic manufacturing and transportation industries. Prior to starting Seal-Tight Protective Services he worked for the Chicago Police Department serving several investigative units over a twenty-eight year period. He also worked as Director of Security for the City of Chicago's Department of Aviation responsible for FAA regulation requirements, Secret Service and US Customs practices and requirements training. Responsibilities included O'Hare International and Midway airports.
Security isn't a luxury; only a necessity. The more you have to lose the more you need Seal-Tight Protective Services, Inc. More violence and theft than ever is being experienced. Our work place, places where we shop and even areas where we live are all susceptible to crime. Police departments are overwhelmed and understaffed. We stand ready to protect you and your property with officers that are qualified, trained and experienced. If you need peace of mind that is exactly what you will get when you select Seal- Tight Protective Services. Our reputation for providing exceptional service and results is unparalleled in the security industry.
Effective security demands rigorous training in such areas as lawful arrest, first aid, report writing, court testimony, use of force and Illinois Criminal Law. The State of Illinois issues certification to all professionals trained and screened. Our security officers are certified and meet or exceed that requirement.
Philosophy - The following is an article based on an interview with Bill Rodriguez that was published in local newspapers and journals. It reflects Bill Rodriguez's personal philosophy concerning the security industry:
"People and assets more than ever need more aggressive, personal protection from the criminal elements in our society," said Rodriguez, founder and president of Seal-Tight Protective Services in Elk Grove Village (IL).
"We just can't rely on security technology to protect us. The human element is in many ways just as important. The physical presence of trained, uniformed security guards and undercover officers gives a site a formidable security shield and helps keep criminals from engaging in unlawful activities. In most cases, a criminal will take a pass on an illegal activity if he sees the presence of security personnel."
Seal-Tight Protective Services provides a myriad of security measures designed to protect its clients' personnel, confidential information, and equipment, said Rodriguez, who added that stationing security guards at a location significantly reduces crime. These include:
Designing complete security programs to meet the specific vulnerabilities of its clients based on an extensive evaluation of their operations.
Implementing thorough screening of its security guards prior to hiring them, mandating their formal training certification, and conducting ongoing site-specific training.
Monitoring 80 assigned security guards by supervisors and guard managers on a continuous basis, reviewing security services provided for clients to ensure the highest level of service.
"Trust in your security company and the people it employs is crucial," said Rodriguez, whose law enforcement and security intelligence experience includes serving as director of security for the City of Chicago's Department of Aviation, as well as consulting with companies in the aviation, freight-forwarding, electronic manufacturing, and transportation industries.
"Companies should only put what they want protected in the hands of a licensed security company that provides them with highly qualified, rigorously trained and experienced security guards who think on their feet and make good decisions. They should secure references and get a full understanding of how that security company operates. Their expectations should match the capabilities of the company they hire."
Rodriguez realized early on that he and Seal-Tight Protective Services had earned an excellent reputation when he was chosen to present his perspective on security in the work place to a group of executives representing a cross section of businesses that have one thing in common; protecting the integrity of their companies. He has been called upon to do so several times since.
"What I tell them opens their eyes," said Rodriguez. "I describe the enormous problems the most dangerous elements of society can have on their operations, how vulnerable they are without utilizing the appropriate technology, and how exposed they are without the formidable presence and quick response that security guards provide.
"Many of them have never analyzed their security needs, others don't know about high tech equipment to help them protect their information and personnel or how experienced guards can identify suspicious visitors entering and leaving their buildings. Some of them simply need cameras, others need guards, still others need a combination of both."